Shark Diving in Mozambique
Ponta Do Ouro, Mozambique
Welcome to Scubaaddicts Dive Resort in Mozambique.
We offer daily shark diving on the reefs of Ponta do Ouro, Ponta Malongane & Ponta Mamoli in Mozambique.
The reefs of Ponta do Ouro, Ponta Malongane & Ponta Mamoli are home to a huge variety of marine animals.
The shark diving in Mozambique offers a huge variety of shark species and in total we have seen 16-species of shark in Mozambique including the main sightings of Tiger Sharks, Bull Sharks, Hammerhead Sharks, Silvertip Sharks, Blacktip Sharks, Grey Reef Sharks, Leopard Sharks, Whitetip Reef Sharks and Whale Sharks.
We have also seen other species of shark from time to time including Great White Sharks, Java Sharks, Spinner Sharks, Dusky Sharks, Nurse Sharks, Guitar Sharks and Ragged Tooth Sharks which are normally see in South Africa.
Our main attractions are Sharks, Dolphin, Turtles, Mantas, Devil Rays, Eagle Rays, Moray Eels, Game Fish, Frog Fish, Paperfish & much more!
Between July and November the annual Humpback Whale migration also passes Ponta Do Ouro offering some awesome whale watching.
Why select us for your scuba diving adventure in Mozambique?
Maximum 8-divers per boat : Smaller groups means better sightings and quality diving.
Diving for Qualified Scuba Divers only so dive sites are not restricted by student divers.
NO Dive Courses so your dives will not be restricted by having student divers on the boat.
On-site Dive Centre at Scubaaddicts Dive Resort means no transfers between accommodation and dive centre.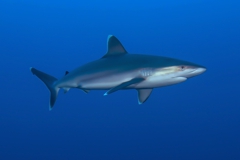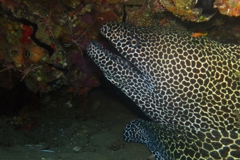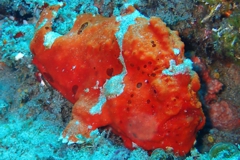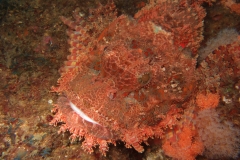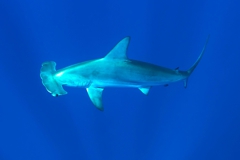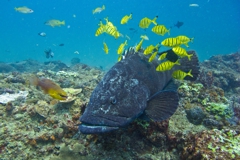 Our Accommodation
Our accommodation is perfectly situated in the centre of Ponta Do Ouro in Mozambique.
Our dive centre is on-site so no travelling from accommodation to the dive centre, just roll out of bed and go diving.
Every room at the dive lodge is air-conditioned and has ensuite facilities with showers!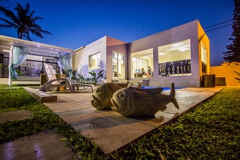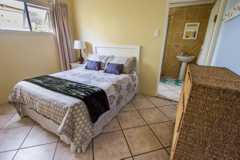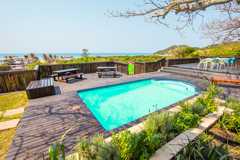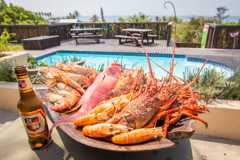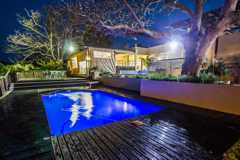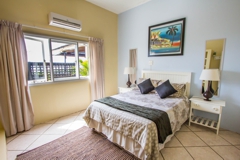 Join us for the ultimate shark diving adventure in Ponta Do Ouro, Mozambique.